Hey folks! Transparency Disclosure- Some of the links in this article are affiliate links. That means I'll receive a small commission if you decide to click on it and buy something. Don't worry, it doesn't cost you anything extra!
If movies taught me anything, it's that families get dressed up to celebrate Thanksgiving. Well, I think that's just crazy. Why would you want to get dressed up to gorge yourself on absurd amounts of food? There's never extra room in dress pants! I'm all for celebrating the holidays in style – and by that I mean in my pajamas. But there's an art to it. You need the right kind of pajamas. Jama Time has got you covered with the best pajamas for Thanksgiving.
Why Pajamas for Thanksgiving?
Let's be honest, I wear pajamas all the time. So of course I'd advocate for wearing pajamas on the holidays as well. But Thanksgiving is uniquely geared towards pajama wear. I mean this holiday is all about eating as much food as humanely possible. Who really wants to wear jeans for that? Even our most trusted pairs of jeans start to leave marks and feel tight when we eat too much.
The answer to this age-old problem is pajamas. For this particularly important cultural celebration, I recommend those one-size fits all pajamas with adjustable elastic waistlines. You can eat as much as you want and still have room in your super cozy pajamas. And you won't even have to change when it's time to lounge! It's definitely the best of all the worlds. Read on to see our choices for the best pajamas for Thanksgiving.
The Best Pajamas for Thanksgiving
Stylish Pajamas
These pajamas are great because they almost look like pants. If you're hosting (or going to) a real Thanksgiving party and want to blend, you need something that's a little more stylish than the average pj. My favorite is these DKNY long pajama pants. The grey or black blends with most things, and they have an elastic band that really helps when you eat your weight in food.  They are comfy and elastic, but will pass for real pants in a pinch (and the right lighting!). Get them at Macy's now!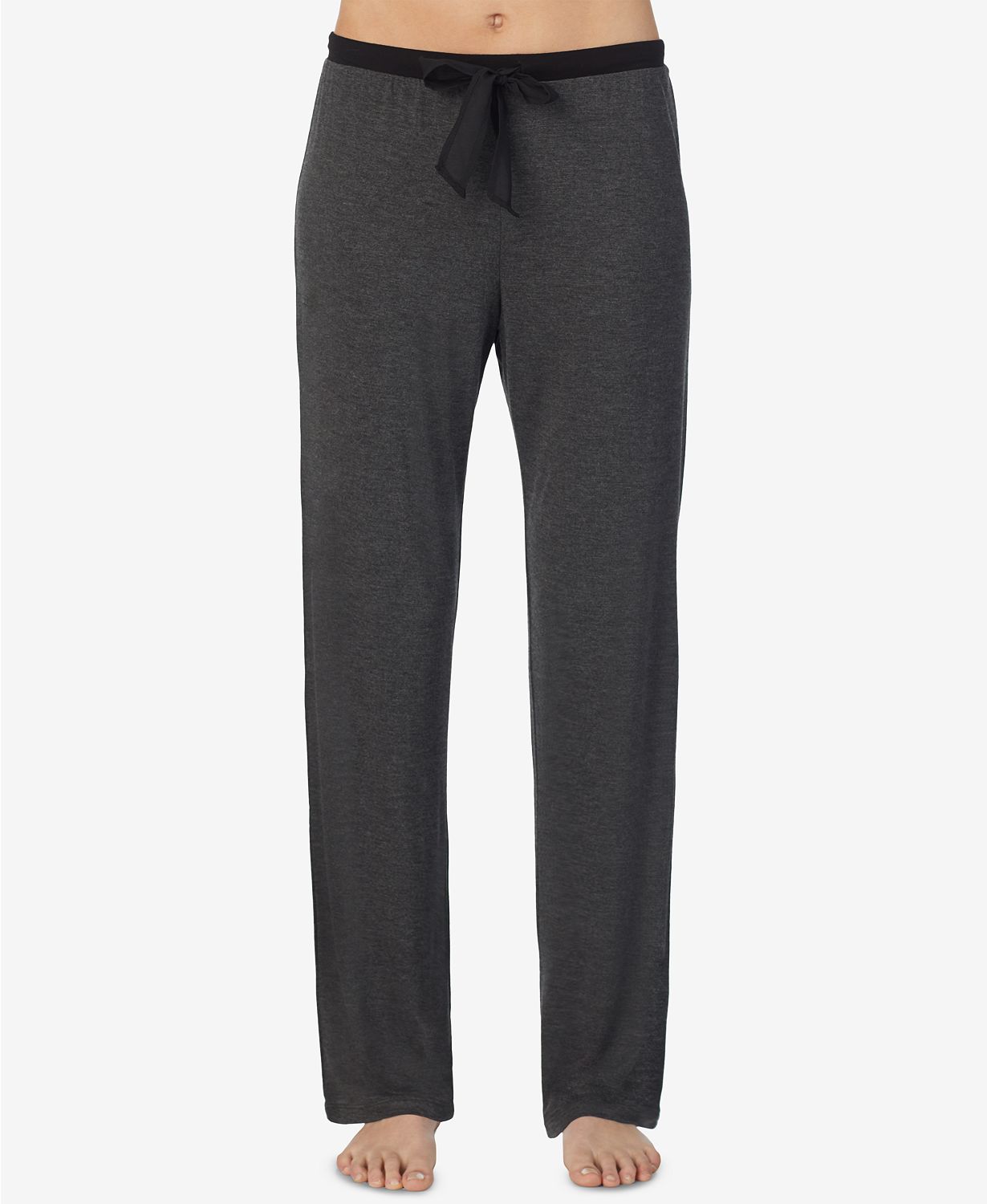 You can also with these super stylish black pajama pants from Kohl's. They are soft and light weight, but they also look pretty much like normal pants. You can definitely get away with wearing these babies to your family's Thanksgiving party!
A great option for the guys is these jogger pants from Express. The charcoal color blends in the right light, and they offer a built in excuse for wearing jammies – you're going to go play some football later! No one will judge you if you don't actually get there, but they will be jealous of your cozy pajama pants.
Fun and Quirky Pajamas
If your Thanksgiving is going to be a little more laid back, you could always opt for the fun and quirky pajamas. Have some fun with these festive turkey pajama leggings, or make a statement and dress like a giant turkey! That might not be the most comfortable option, but you will definitely stand out!
My favorite though is this cozy set from Amazon. The top is an adorable turkey (look at that wattle!) and the bottoms are super cozy and 100% cotton! They are available in a few colors, and the bottom is unisex!
Ultra Comfortable Pajamas
Sometimes comfort outweighs everything, and if that's what you are looking for, you absolutely need to try Vera Wang's pajama ensemble. They are super cute (though probably can't pass as normal clothes), and incredibly cozy.The top is made from super soft fleece and valour, while the bottoms are polyester with an elastic waistband – so you can eat to your heart's desire. These are the pinnacle of holiday pajama comfort.
I also really love thermal lounge one piecer from Old Navy. If you're expecting colder weather for your Thanksgiving, this thin thermal material will help you keep warm and comfortable (except when you're peeing, but hey, nothing is perfect!).
Macy's has the absolute best in comfortable pajamas for the guys. Check out these super comfortable flannel pajama pants by Ralph Lauren. They also have a matching top! Both are made from ultra-soft cotton flannel, guaranteeing you one of the coziest pajama experiences available. Get them now and wear them all winter!
Pajamas for All Seasons!
All the pajamas above are great options for all winter long (well, maybe not the giant turkey). Get them even after Thanksgiving and enjoy a a cozy pajama filled winter!